Wellness
In addition to its sophisticated comfort and art de vivre, Château Voltaire offers its guests a true wellness experience. Relaxing in the pool after a day spent exploring the streets of the capital, revitalising your body amidst the dry vapours of the sauna, or engaging the services of a specialist for an in-room treatment are all pleasures that will enhance your stay at the hotel.
Water Basin
A château is nothing without its secret rooms and hidden stairs. That of Château Voltaire will lead you to the privacy and soft serenity of an aquatic space. Available for private reservation, this white stone setting promises exquisite moments of relaxation.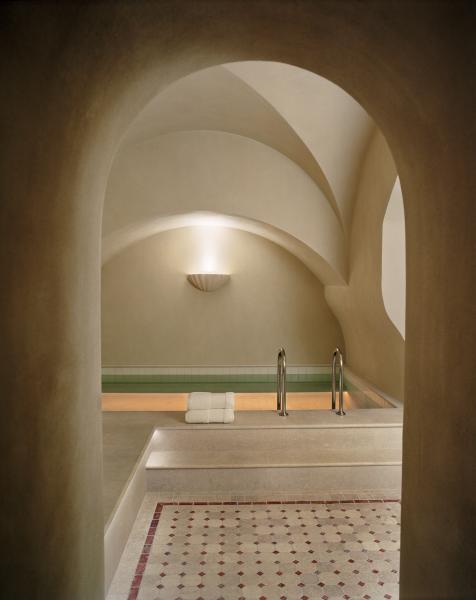 Sauna
A symbol of the healthy, comfortable and convivial approach to life that radiates from the Scandinavian countries - the famous hygge envied throughout the world - the sauna is recognised for its relaxing and detoxifying virtues as well as for its many benefits for the skin. That of Château Voltaire is no exception to the rule!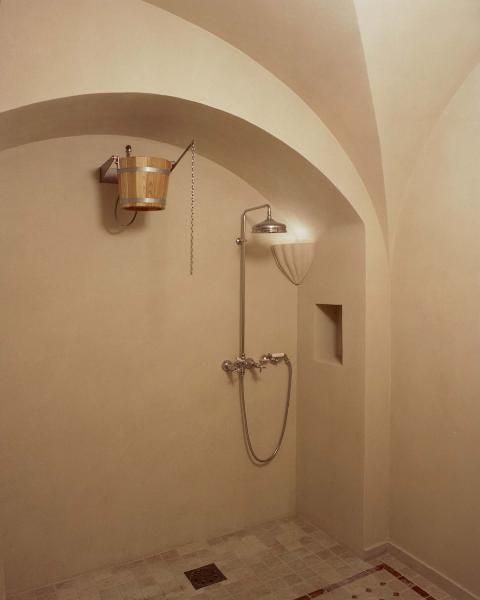 Care
To recharge your batteries in the calm and privacy of your room, Château Voltaire offers a whole range of bespoke treatments according to your desires. Facials, massages, hand and foot beauty... our teams will take care of your every need. However, please note that these treatments are only available in certain room categories.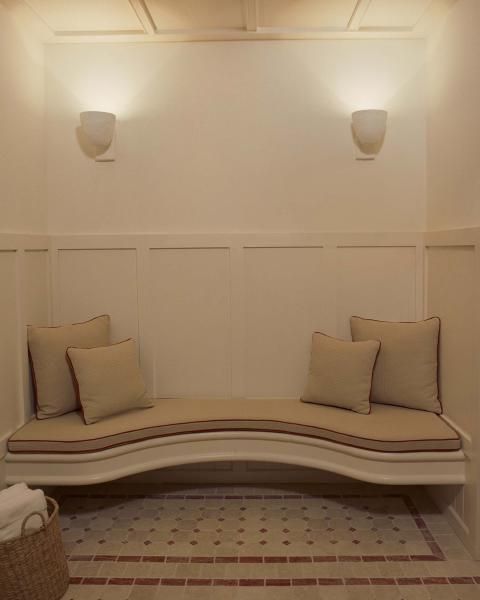 People
Château Voltaire is a place that belongs to its guests. We like you to feel at home and our teams will do their best to fulfil your every need. A yoga class? A trainer for a fitness session? Any wish can be granted. It's up to you to dream!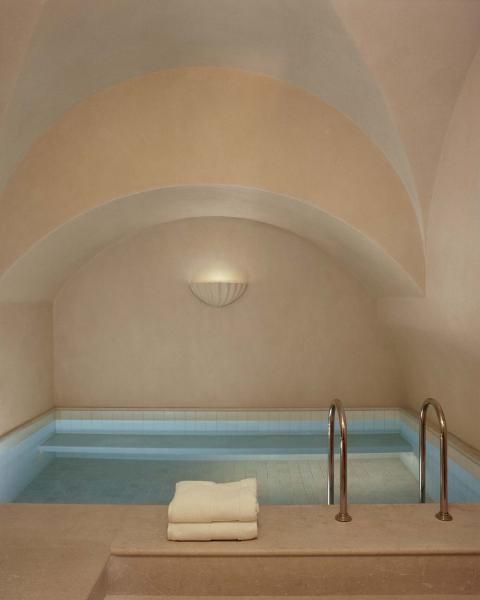 External Guests
Explore our Wellness area, in the heart of Paris, now open for external guests.
For one hour, you will have the privilege of basking in our sauna, immersing yourself in our relaxing pool, revitalizing yourself under the cold showers, while enjoying the soothing warmth of our stone bench.
The Spa is available from 7 a.m. to 10.30 p.m., 7 days a week, to meet your relaxation needs at any time of the day or night.
Discover our beverage menu, designed to enhance your relaxation experience, as well as "Lady Voltaire's Suggestions" for an extra touch of personalization.
For special moments in your life, our Wellness area is the ideal place to organize events.
Reservations can be made by:
. Phone on +33 (0)1 53 45 91 00
. WhatsApp on +33 (0)6 43 75 74 96
. E-mail at contact@hotelchateauvoltaire.com.
If you would like to offer the perfect treat, our gift vouchers are available