Château Voltaire
A 5-star hotel in Paris
The soul of a place
Château Voltaire is a very personal project. Thierry Gillier wanted to give back to Paris a little of what this city had given him by creating a place that brings together and celebrates everything that makes the capital so magical and its power of attraction unique in the world: historical depth, meaningful beauty, hospitality and celebration, good taste, ideas, culture, elegance, refinement and the art de vivre.
An indefatigable traveller and compulsive curious visitor, Thierry brought back from his many sojourns throughout the world a wealth of aesthetic and emotional inspirations. Over time, his dreams have taken the form of a hotel where people can come from all over the world to experience the joys of Paris. A location in a district full of heart, entirely dedicated to true hospitality, a place where guests can feel both at home and at the same time carried away by a whirlwind of encounters, discoveries and happy surprises.
Thierry Gillier entrusted the realisation of this dream to Franck Durand. The artistic director surrounded himself with talented people, the foremost of whom was the Festen interior design duo. All were carefully chosen for their ability to understand and translate the uniqueness of this project and the passion behind it.
Over the years, the family kept growing as the dream took shape. From the Émil restaurant to the top floor apartment, and from the bar La Coquille d'Or to the 32 rooms, all unique, spread over 5 floors, everywhere you can feel that Château Voltaire was born first and foremost from the happiness of being together. It is a magnificent declaration of love for Paris and for life.
A privileged address
Its unique architecture, which combines three buildings dating from the 17th and 18th centuries, as well as its interior design created by the Festen agency, pay tribute to the Parisian art de vivre while participating in its reinvention by giving back a place to fun and fantasy. At Château Voltaire, you will find even more than what you want: you'll find what you dream of!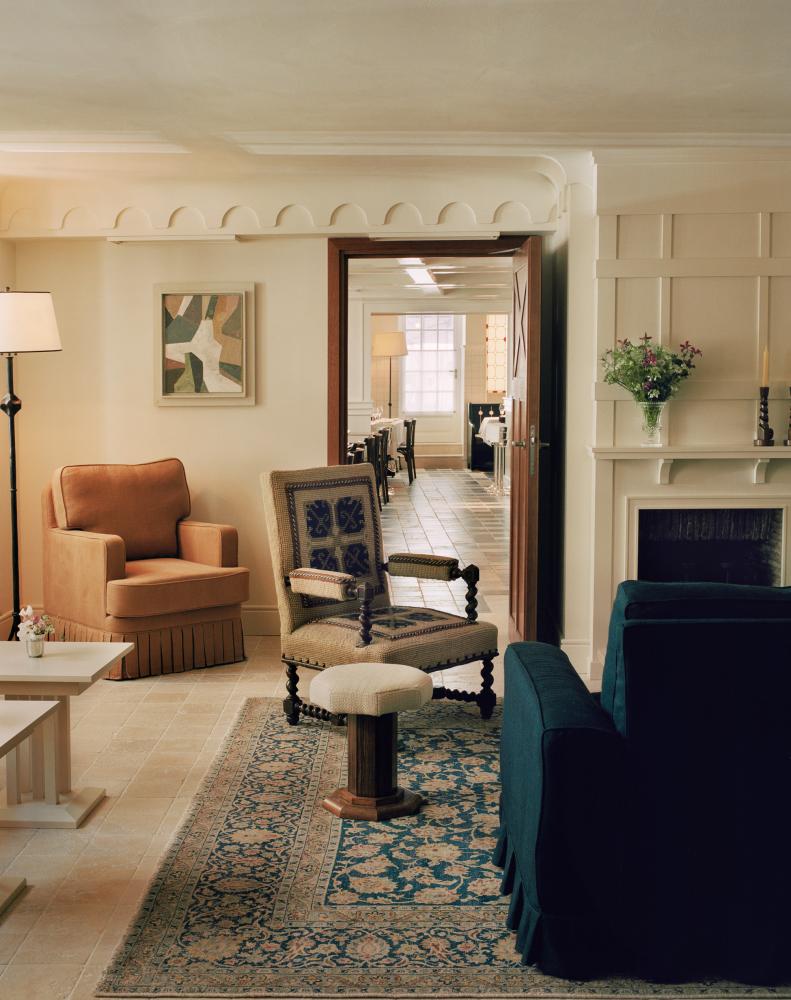 Rooms and Suites
Bespoke headboards, handcrafted details, solid oak wall lights, fringed velvet and manor-style woodwork, cubist canvases ... each element adds to the setting, evoking the almost Gothic, angular and poetic Paris seen through the windows.
Room service is available.
— Day menu from 07:00am to 10:30pm
— Night menu from 10:30pm to 07:00am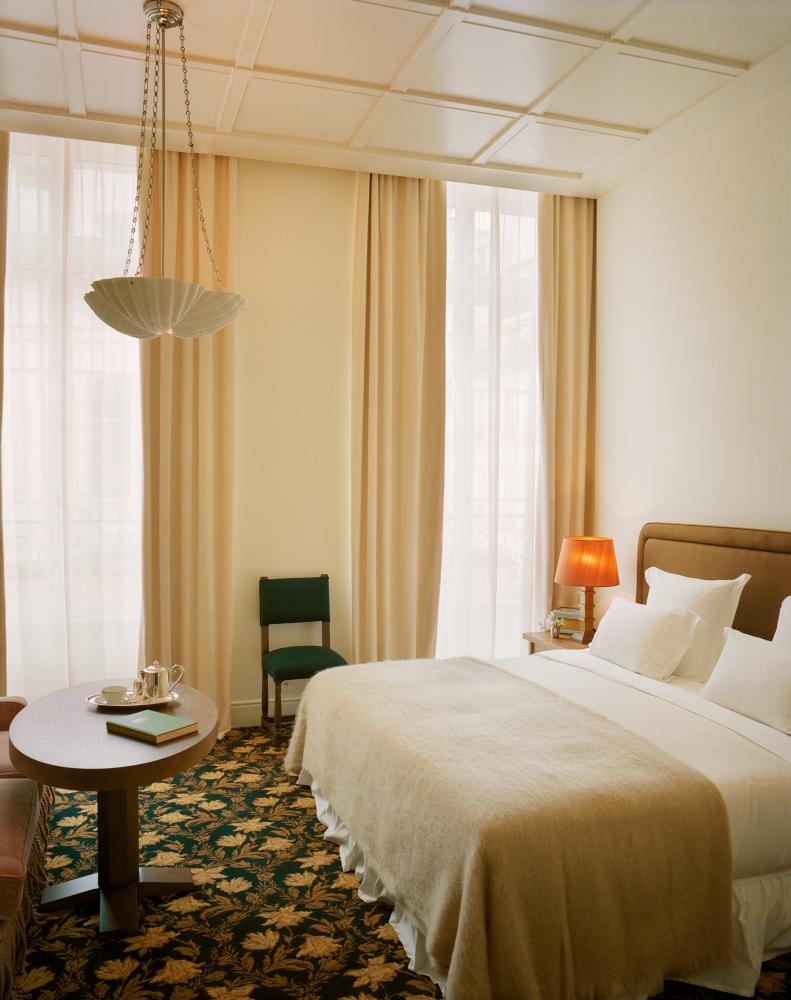 Suite Voltaire
A magical foretaste of morning walks in the Saint-Honoré quarter and the ideal starting point for enjoying beautiful evenings in the capital, this apartment is an experience in itself.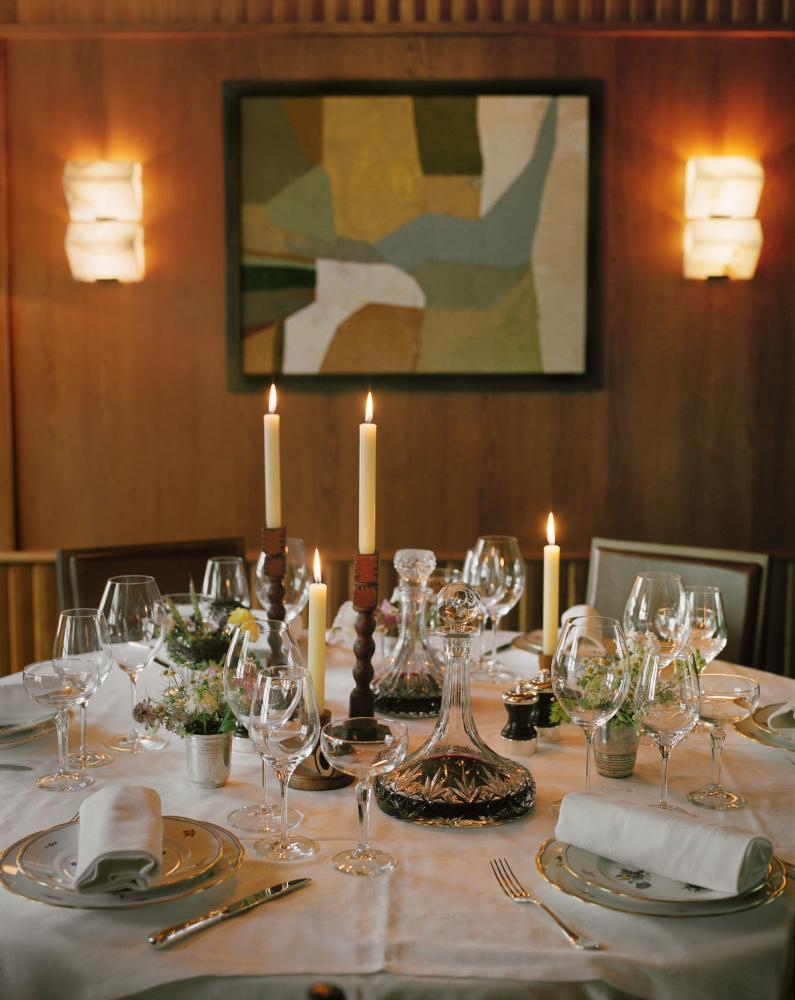 Brasserie l'Emil
At Château Voltaire, the brasserie Emil showcases its Mediterranean inspiration by way of an appealing and authentic seasonal menu.
Hours:
— Breakfast from Monday to Saturday: 7:00 AM to 10:30 AM - Sunday: 7:00 AM to 11:30 AM
— From Monday to Saturday, continuous service from 12:00 PM to 10:30 PM.
— Sunday: 12:00 PM to 3:30 PM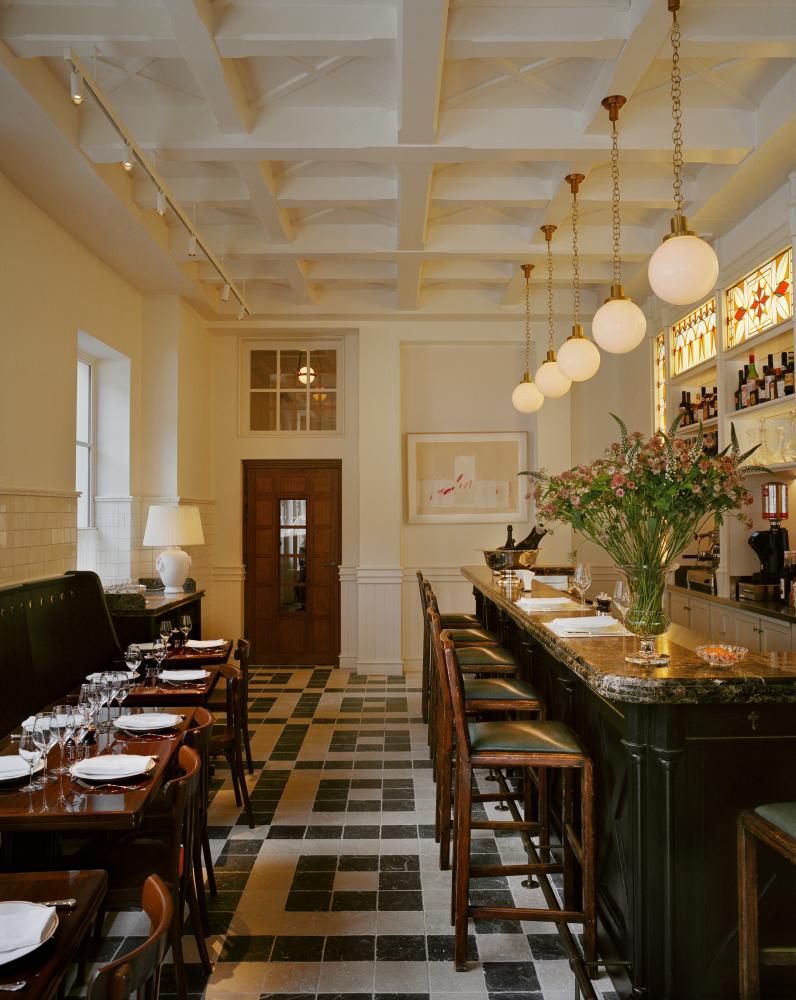 Bar La Coquille d'Or
As discreet as it is festive, this cocktail bar embodies the warm spirit of Château Voltaire in a first-class mixological menu intended for a Parisian clientele and discerning guests.
The Bar La Coquille d'Or welcomes you from 17:00 to 01:30, from Tuesday to Saturday.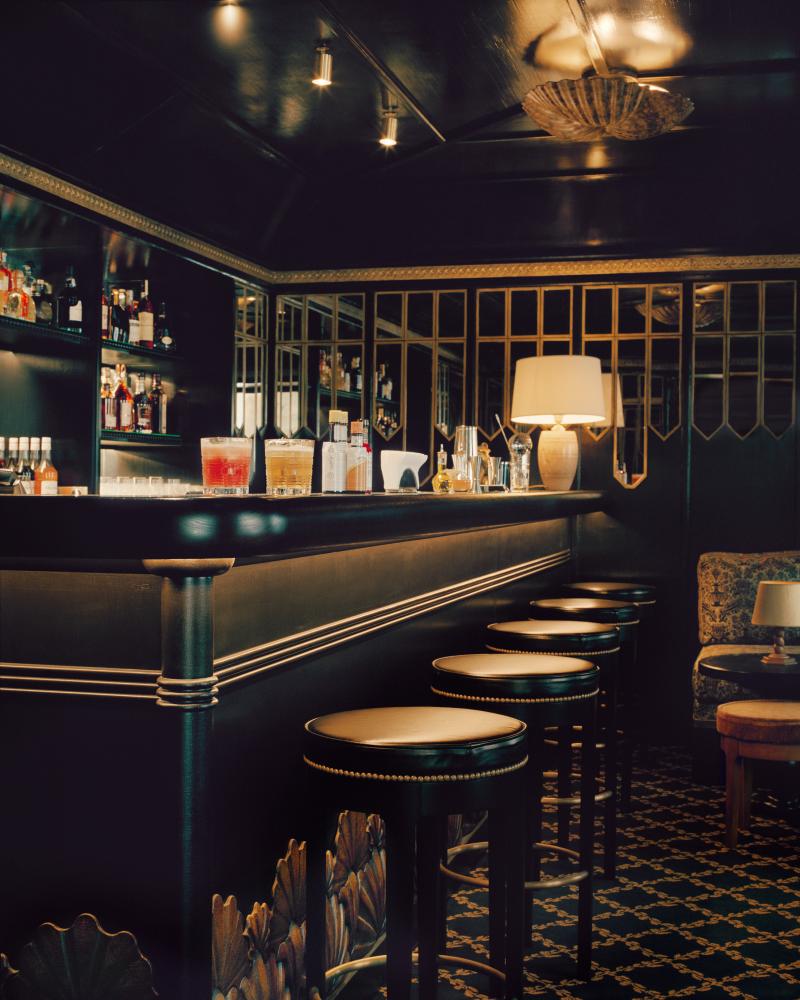 Our services
Breakfast
Even if times and tastes are changing in favour of fresh fruits, nuts and granola, the breakfast at Château Voltaire also gives pride of place to viennoiseries and baguettes, those unchanging Parisian delights whose aromas pervade the morning streets. Served in your room or in the hotel's dining room, offering all the pleasures of indulgence, our breakfast is the perfect first encounter with the gourmet city.
Concierge service
An island of tranquillity in the heart of Paris, Château Voltaire is also the perfect portal to the mysteries of the capital. Arrangements for visits and tours, reservations of all kinds, special requests, unforeseen events: our concierge team will deal with all your requests with efficiency and discretion.
Accessibility
Timeless in its aesthetic intentions, Château Voltaire meets all today's requirements, particularly in terms of safety and accessibility standards. Everything has been designed for the comfort and access of people with reduced mobility and the hotel has several rooms designed to PRM standards.
Room service
Day from 7am to 10:30pm
Night from 10:30pm to 7am
Brasserie l'Emil
More than ever in recent years, Paris has strengthened its reputation as a gastronomic capital. Cosmopolitan, in constant renewal, the taste for honest and cheerful cuisine, enhanced by the perpetual pleasure taken by Parisians in social dining, permeates the art de vivre down to its smallest aspects. At Château Voltaire, the Emil brasserie showcases Mediterranean inspiration in an inviting and authentic seasonal menu.
La Coquille d'Or
Inspired by the iconic 16th century motif adorning one of the corners of the building, La Coquille d´Or (the Golden Shell) is establishing itself as the most prestigious new rendezvous in the Saint-Honoré quarter. As discreet (a lantern reveals its entrance from the outside) as it is convivial, this cocktail bar embodies the warm spirit of Château Voltaire in a first-class mixological menu intended for Parisians and visitors alike.