Brasserie Emil
More than ever in recent years, Paris has strengthened its reputation as a gastronomic capital. Cosmopolitan, in constant renewal, the taste for honest and cheerful cuisine, enhanced by the perpetual pleasure taken by Parisians in social dining, permeates the art de vivre down to its smallest aspects. At Château Voltaire, the Emil brasserie showcases Mediterranean inspiration in an inviting and authentic seasonal menu.
Hours:
— Breakfast from 07:00 to 10:30
— Lunch from 12:00 to 14:30
— Dinner from 19:00 to 22:30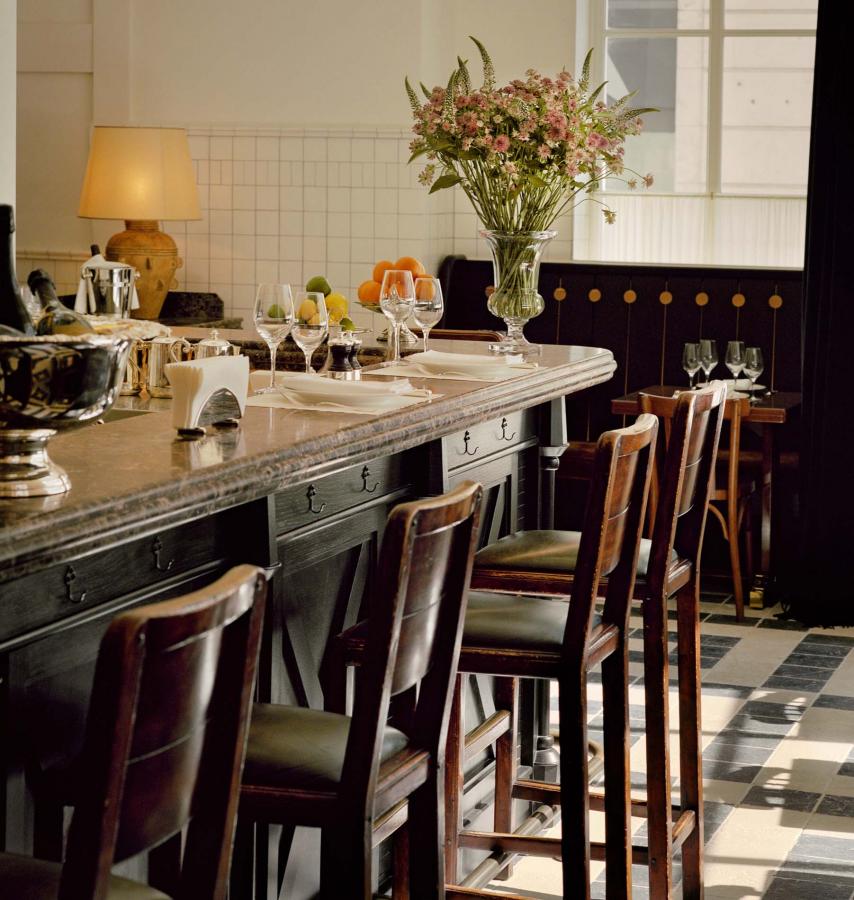 Kitchen
Underlining the volumes of the hotel like a line of mascara, the brasserie Emil casts an eye on Parisian gastronomic nights. In this warm, chic tavern setting, Mediterranean dishes delight with their frank conviviality and sunny accents. Here, the whole world gets together on the solid oak banquettes as the hours slip by.