Brasserie Emil
SUMMER CLOSING FROM JULY 31th TO AUGUST 27th
More than ever in recent years, Paris has strengthened its reputation as a gastronomic capital. Cosmopolitan, in constant renewal, the taste for honest and cheerful cuisine, enhanced by the perpetual pleasure taken by Parisians in social dining, permeates the art de vivre down to its smallest aspects. At Château Voltaire, the Brasserie l'Emil showcases innovative, light, reinvented french cuisine dictated by the season and local produce hand picked the morning.
Hours:
— Breakfast from Monday to Saturday: 7:00 AM to 10:30 AM - Sunday: 7:00 AM to 11:30 AM
— From Monday to Saturday, continuous service from 12:00 PM to 10:30 PM.
— Sunday: 12:00 PM to 3:30 PM
For more informations
restaurant@hotelchateauvoltaire.com
Phone +33 1 53 45 91 01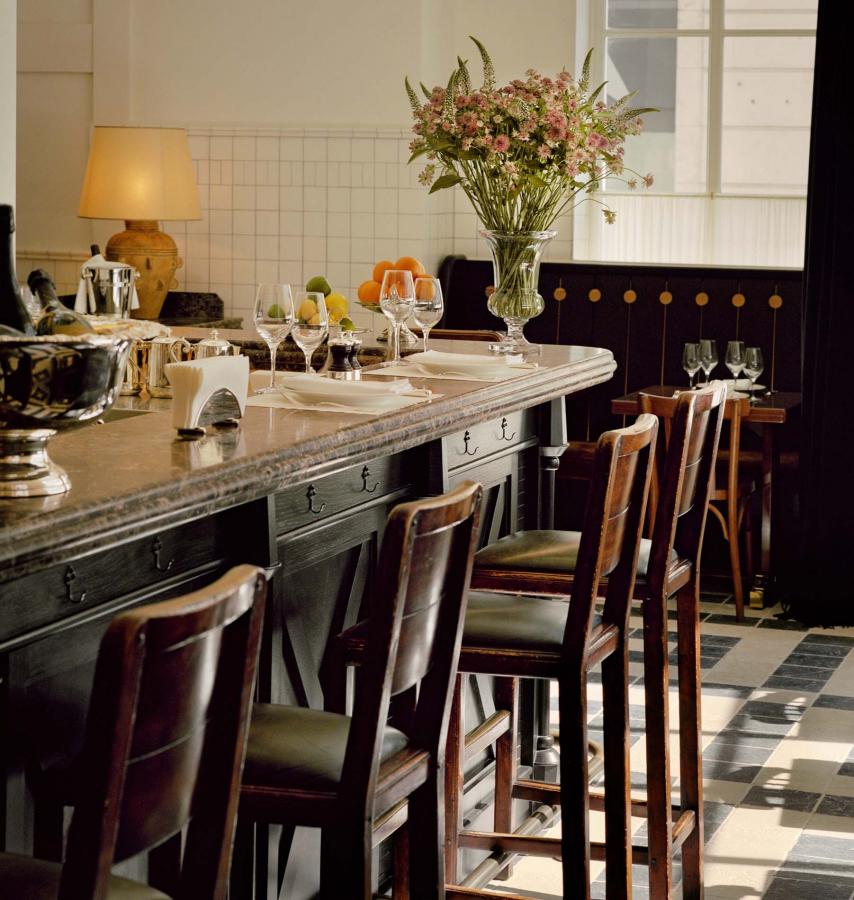 Kitchen
Brasserie l'Emil is an added gem to the Parisian gastronomic nights. In this chic, intimate tavern setting, innovative and fresh dishes delight. Here, the whole world gets together on the solid oak banquettes as the hours slip by.