Rooms & Suites
Combining three historic buildings in the heart of Paris, Château Voltaire has all the charm and surprise of a palace, with its hidden stairs, its changing volumes and its inimitable cachet. It is in this Parisian spirit, a beguiling blend of the unexpected and the harmonious, that the 31 rooms have been designed. Under the artistic direction of Franck Durand, supported by the Festen interior design studio and numerous craftspeople, these spaces fully reflect the spirit of the place and its natural elegance. Symbolising the philosophy of Château Voltaire, that of hospitality freed from ostentation, these rooms, each in their own unique way, take guests into a world of sophisticated luxury and essential comfort. Bespoke headboards, handcrafted details, solid oak wall lights, fringed velvet and manor-style woodwork, cubist canvases ... each element adds to the setting, evoking the almost Gothic, angular and poetic Paris as seen through the windows.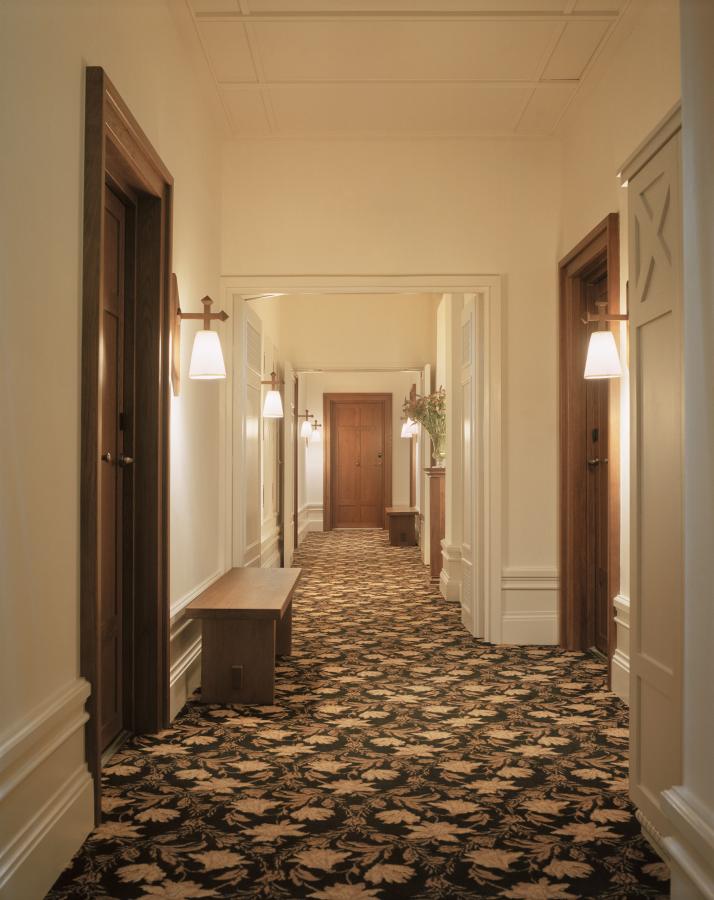 Deluxe Voltaire Room
With these Deluxe rooms, the great risk is that you will not want to leave because the décor so fully lends itself to tranquillity. The hours slip by in comfort, the naps lengthen after the late mornings ... Fortunately, Paris is just on the other side of the door!
The room has a bath.
Prestige Voltaire Room
Bright and boasting unique decor, these rooms are the ideal starting point for exploring the streets of the Saint-Honoré quarter and offer a comfortable retreat after a day of strolling in the Jardin des Tuileries or the gardens of the Palais-Royal.
The room has a shower and a bath.
Our room services

Room service

Minibar

Bathrobes

Hair dryer

Slippers

Free wifi

Safety

Iron and ironing board

Smart TV

Hospitality products
Non-contractual photos