Bar La Coquille d´Or
Inspired by the iconic 16th century motif adorning one of the corners of the building, La Coquille d´Or (the Golden Shell) is establishing itself as the most prestigious new rendezvous in the Saint-Honoré quarter. As discreet (a lantern reveals its entrance from the outside) as it is convivial, this cocktail bar embodies the warm spirit of Château Voltaire with a first-class mixology menu intended for Parisians and visitors alike.
The Bar La Coquille d'Or welcomes you from 17:00 to 01:30, from Tuesday to Saturday.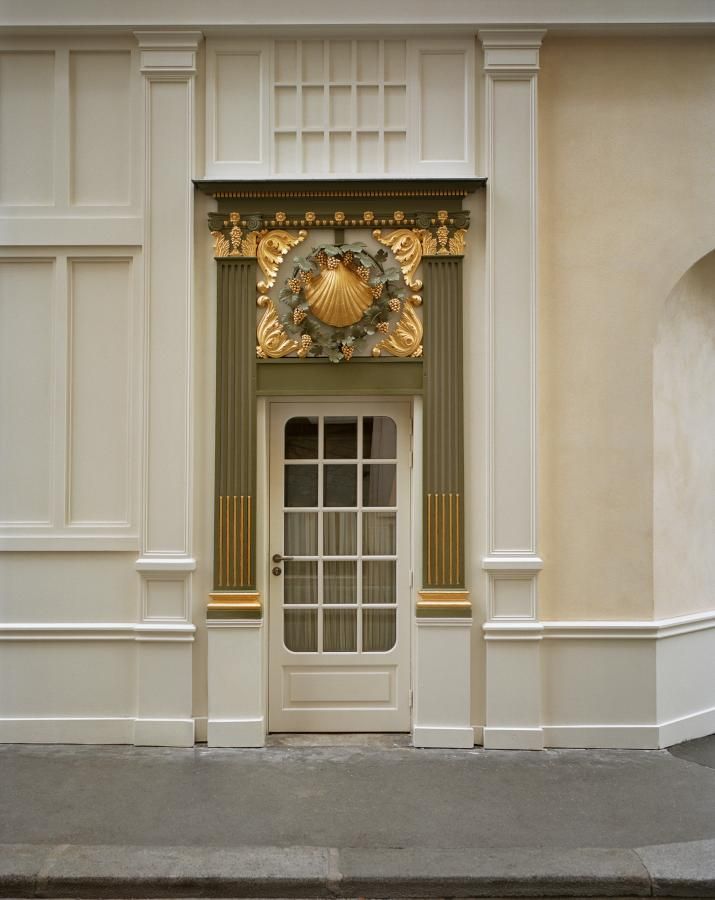 Place
Hidden behind its secret door, dressed in velvet and leather, La Coquille d'Or knows neither day nor night! At any time, you can slip into its cosy surroundings for a drink with friends away from the city's clamour and the tyranny of time.