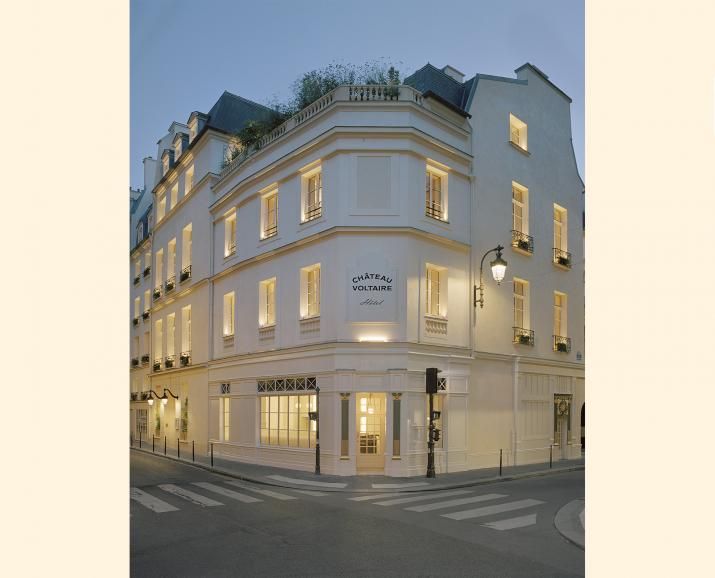 CHÂTEAU VOLTAIRE
THE SOUL OF A PLACE
Picture a château. What is its setting? Located in the heart of Paris, between the Opera and the Tuileries, within sight of another royal palace. Haussmann's scissors stopped in front of its walls, sparing that corner of cloth pinned to a golden shell. Caught in the glow of the lanterns, the legendary Venetian figure of Casanova often cast its shadow there.
The place is steeped in history, but also in romance. Stepping through the doors, you will wander through a Fantasy, a legend-embroidered setting in which the ghost of Sarah Bernhardt seems to operate the levers under the direction of Orson Welles. At Château Voltaire, genres and times blend joyously as in the golden age of Hollywood.
The corridors abound with trompe-l'oeil, the art de vivre can be enjoyed in havens of timeless tranquillity (the rooms and suites), and typically Parisian experiences in the restaurant Emil. Welcome to this future-memory-of-a-present-reinvented: a 5-star hotel where everyone lives as though dwelling in their own château.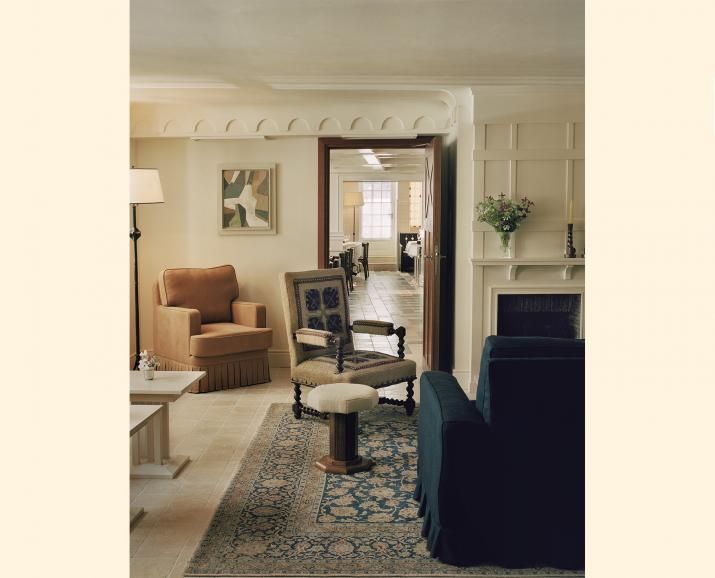 A PRIVILEGED ADDRESS
Immersed in the heart of historical Paris, between the Jardin des Tuileries, the Opéra Garnier and the Louvre, Château Voltaire stands at the forefront of hospitality by offering the service quality of a five-star hotel and the atmosphere of yesterday's elegant auberge today.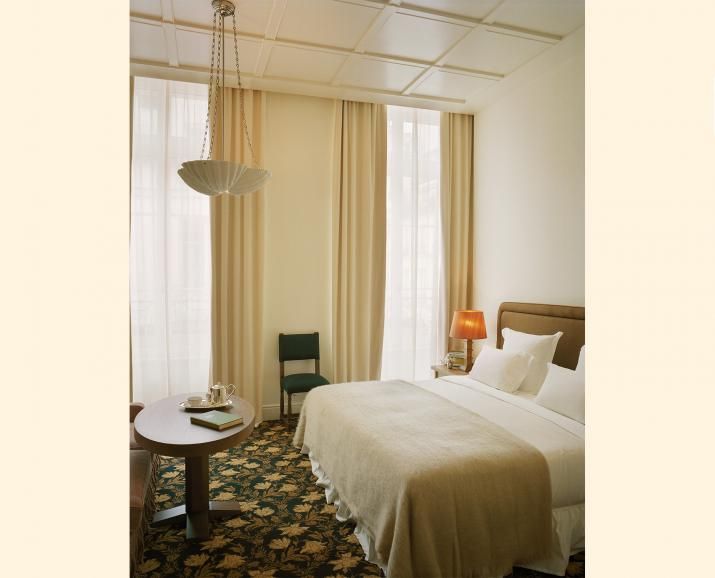 ROOMS AND SUITES
Symbolising the spirit of the place, that of hospitality freed from ostentation, the 31 rooms and 1 suite, each unique, take guests into a world of sophisticated luxury and essential comfort.
Room service is available.
— Day menu from 07:00 to 23:00
— Night menu from 23:00 to 07:00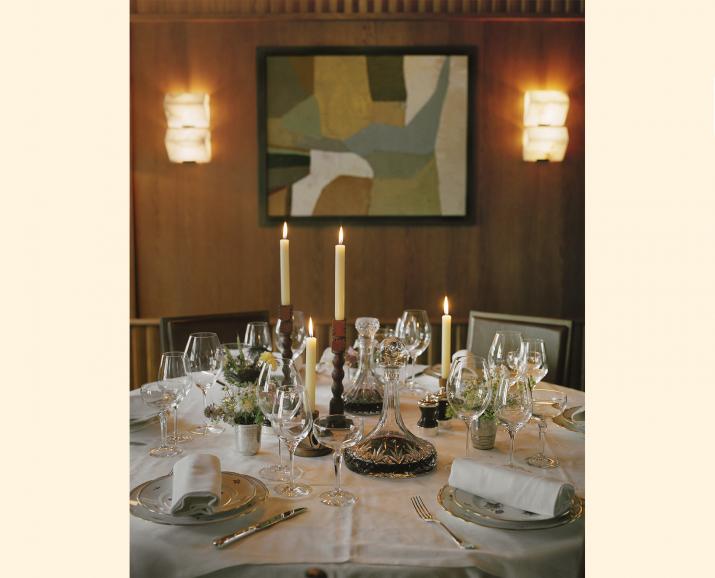 SUITE VOLTAIRE
Crowning the building, tucked away on its top floor, the apartment is a château within the Château, offering a sublime view over the distinctive rooftops of Paris framed by a verdant terrace created by the landscape designer Louis Benech.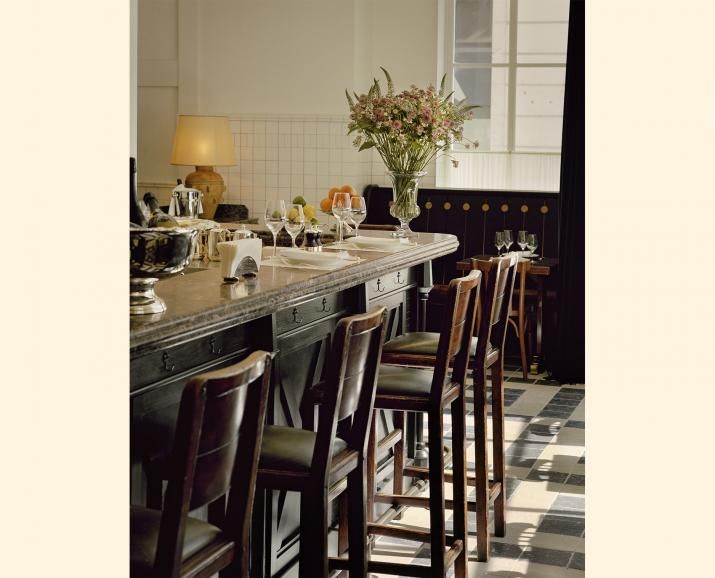 Emil brasserie
More than ever in recent years, Paris has strengthened its reputation as a gastronomic capital. Cosmopolitan, in constant renewal, the taste for honest and cheerful cuisine, enhanced by the perpetual pleasure taken by Parisians in social dining, permeates the art de vivre down to its smallest aspects.
Hours:
— Breakfast from 07:00 to 10:30 (11:30 on Sundays)
— Lunch from 12:00 to 14:30
— Dinner from 19:00 to 22:30
La Coquille d'Or Bar
Inspired by the iconic 16th century motif adorning one of the corners of the building, La Coquille d´or (the Golden Shell) is establishing itself as the most prestigious new rendezvous in the Saint-Honoré quarter.
As discreet as it is convivial, this cocktail bar embodies the warm spirit of Château Voltaire in a first-class mixological menu intended for Parisians and visitors alike.
The Bar La Coquille d'Or welcomes you from 17:00 to 01:30.